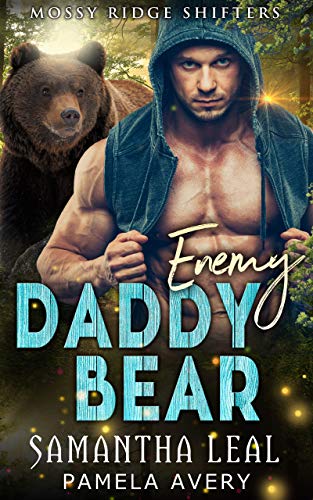 05/27/2022
He was the high school's bad boy hottie… and didn't even know I existed…

Monica

Of course I made a total mess of things when we bumped into each other again. And he was a total a$$! But then, to make up for it, he watched my kids for me. And opened the car door for me. And kissed me to the very bottom of my soul against the side of his truck… And with the way he was with his son I was totally hooked.

That's before things got complicated. I should have known he was too good to be true…

Tim

How was I supposed to know the lady I went off on was on the town board? Well if wanted to get my family's business back in her good graces I am going to have to do some major butt kissing. The last thing I expected was that she would spark my fire. That hadn't happened since the ex and I didn't think it would ever happen again…

Of course this is all before things got complicated… Did I mention she had no idea I was a shifter? Or that like half the town are shifters too? And on top of that I have to keep her safe from a new threat that she doesn't even know exists! Awkward!

I guess I'll just have to wing it… wish me luck!

Also included is a brief preview of Alpha Daddy Bear...

This story contains no cheating, no cliff hangers, and of course has a HEA! ; )

Warning: This ebook contains mature themes and language and is meant for 18+ readers only.

Enemy Daddy Bear is a Bear Shifter Romance that will appeal to lovers of paranormal, urban fantasy, shapeshifters, contemporary, and, of course sexy sweet romance full of the "feels". If you enjoy stories by Zoe Chant, T.S. Joyce, Harmony Raines, and Terry Bolryder we think you will enjoy this!

Digital Books

In general words, the paranormal literary fiction genre comprises beings and happenings beyond the world of normal scientific comprehension of the natural world. Novels in the fiction genre are all put in the actual world. However, they comprise experiences that defy scientific explanation. For instance, stories put on earth contain angels, demons, witches, psychics, witches, etc. If you love to read some books with ghosts and angels, you must add this category to your reading list. Many books available in the market come under the Paranormal Genre, and you can buy them online or offline.
Famous Book Quotes
"I cannot sleep unless I am surrounded by books." ― Jorge Luis Borges
View More