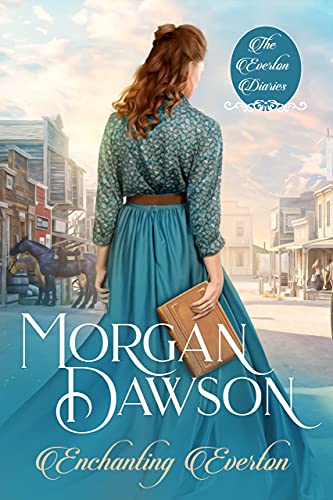 05/25/2022
Elinor Grant has spent most of her life on a quiet farm with just her family and the forest to keep her company. When her orphaned cousins come to live with them, she moves to the city to earn some money to send home. However, adjusting to city life isn't always easy.
Jack Price was abandoned by his parents at a young age, and lived on the streets of Everton with barely enough to survive. Adopted by the Price family at the age of eleven, Jack is still searching to understand who he is, and overcome the memories of the past that threaten to hold on to him forever.
Can Jack find it in himself to forgive the boy from his past who tells him he'll never be good enough?
And can Elinor believe in herself enough to do something she never thought she could do?
Western is fiction books, movies, and tv genres. Westerns are mostly placed in the 19th and early 20th century in the Western United States and tell the stories of cowboys, lands, and also outlaws investigating the western frontier and taming the Wild West. Westerns frequently stress the harshness of the wilderness and often place the action within an arid, barren landscape of hills and deserts. This genre generally portrays the conclusion of what's considered the"idealized American frontier" or person against nature. If you like to read the background, then you have to add this genre to your reading cart.
Famous Book Quotes
"The library is inhabited by spirits that come out of the pages at night." ― Isabel Allende
View More