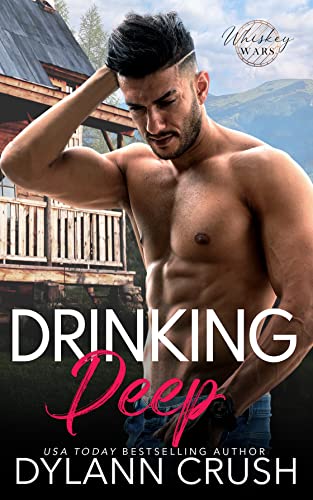 05/13/2022
A generations-old family feud might ruin a couple's last chance at love...and tear apart the oldest whiskey distillery in Tennessee in the process.

Danica:
I need a win. My scumbag ex-boss is trying to drag my reputation through the mud. If I can land my first client, I might be able to get my marketing business off the ground. But when I show up for my first meeting with the owners of a distillery, the gorgeous guy at the end of the table looks an awful lot like the one-night stand I ghosted. So I do what any hot mess in heels would do... pretend like we've never met.

Cole:
The Hatfields and McCoys have nothing on the feud my family's got going. We've been fighting with the Stewarts longer than anyone in Beaver Bluff can remember. Which sucks since we happen to co-own the largest whiskey distillery in Tennessee. Now they've brought in a marketing consultant to switch things up. If I can't fight my attraction to the woman with curves like a back mountain road, she could ruin me.

Lose yourself in the richly crafted world of Beaver Bluff, Tennessee where the whiskey flows freely and love is only ever a few pages away.

Books in the contemporary fiction genre are composed of stories that may happen to real people in actual settings. The novels don't fall under other genres or categories. They often happen in precisely the same period that the reader is living (the present), with things that are now, or might be occurring, precisely the same period. The contemporary genre also contains conversational and casual dialogue and sometimes even regional dialects. Contemporary fiction novels will provide you a lot of choices to grow your life reading list. Writers, generally speaking, search for what's trending in their own time for their literary work since it lets them illuminate the weakness or strength of the society.
Famous Book Quotes
"My library is an archive of longings." ― Susan Sontag
View More