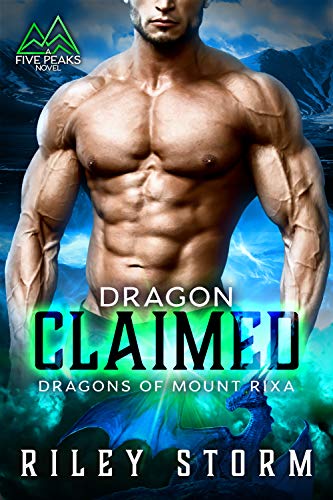 05/21/2022
She was going nowhere. Until he showed her the way.

Elly Gordon's family is a hot mess. Her dad's new girlfriend is up to no good, and her sister keeps trying to drag her into the drama. Sick of being stuck in the middle of it all yet again, she flees the latest family gathering…right into the arms of the most gorgeous man she's ever met. Tall, mysterious, and devastatingly hot, he seems determined to whisk her away from it all. And she's more than ready to go.

Dragon shifter Dresdin Rixa needs a distraction from his clan's ridiculous fear of vampires. As far as anyone can tell, the vamps are gone for good. Creating a multi-clan strike team is a total waste of time. He'd much rather be spending his time with Elly, the stunning human woman he can't wait to rescue. She's everything he's ever wanted in a mate and he's going to claim her as his. He won't let anyone stand in his way.

As their romance grows, an unseen enemy grows in power. Holding their relationship together shouldn't be this complicated, but an unexpected emergency at the Gate to the Otherworld puts everyone in terrible danger. If his ragtag team can't stop their enemies, Dresdin might never get the chance to make Elly his mate.

In general words, the paranormal literary fiction genre comprises beings and happenings beyond the world of normal scientific comprehension of the natural world. Novels in the fiction genre are all put in the actual world. However, they comprise experiences that defy scientific explanation. For instance, stories put on earth contain angels, demons, witches, psychics, witches, etc. If you love to read some books with ghosts and angels, you must add this category to your reading list. Many books available in the market come under the Paranormal Genre, and you can buy them online or offline.
Famous Book Quotes
"A good book is an event in my life." ― Stendhal, The Red and the Black
View More