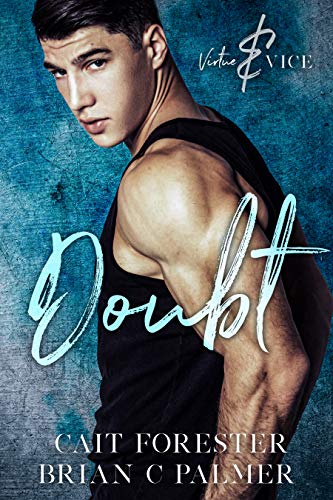 10/13/2022
Guys like Jack don't get guys like Trevor Tully.
Trevor's a jock, for one thing. Big and brawny and handsome, and Jack is... not.
And Trevor's smart, okay, and brave, like the time he told a gang of bullies to f*ck off and made sure Jack got home safe, even though he didn't know Jack and didn't have any reason to care about the poor little orphan boy everybody made fun of.
But that was six years ago. When Trevor left town, Jack figured he'd never see him again.
Now Trevor's back. And somehow, he sees Jack.
And he wants Jack.
But Trevor doesn't do commitments, and Jack? He doesn't know if he can risk his heart as just another one night stand.
Doubt is the first book in the completed Virtue & Vice series, but it can be read as a stand alone novel! It was formerly titled Commitment. If you like it when the experienced player falls for a shy innocent cinnamon roll, you're in for a treat - plus, there's dogs. Get you a sexy man who shows his warm heart by rescuing a dog off the streets, amirite?
Famous Book Quotes
"My library is an archive of longings." ― Susan Sontag
View More