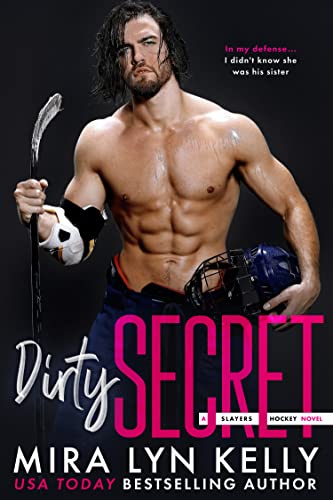 03/25/2022
"Sexy and fun with a delicious hockey hero!" -NYTimes Bestseller Lexi Ryan
In my defense, I didn't know she was his sister… This team hates me. Something about my chronic case of resting prick face and that thing with the captain when the season started. My fist, his jaw. Yeah, we go back and not in a good way.
Coach says no more "confrontational BS" or I don't play at all. And that's a hit my career in the NHL can't take. So the plan is simple. Keep my head down and finish out my contract with my fists checked.
There's just one problem.
Allie. The girl from Vancouver eight months ago. The one with the sexy, shy, and sinfully bold smile and the sweetest, wettest mouth I ever tasted. The girl who blew my mind and then blew out of my life without giving me her number.
Turns out she's the captain's little sister. And even though my career depends on it... I can't stay away from her.
Those books that give you pleasure and laugh, we could declare them Comedy or Funny Books. Humor is a funny thing that can allow you to improve your work-life balance. Pinpointing exactly what an individual will discover funny is not a specific science. There are many different varieties of comedy, but what makes it funny is a matter of opinion. Comedy books differ from person to person since some people find them humorous while others don't. There are thousands of comedy books available in the offline or online market. Comedy books will keep you away from all-day tensions or problems that you have in your life.
Famous Book Quotes
"Books are like mirrors: if a fool looks in, you cannot expect a genius to look out." ― J.K. Rowling
View More