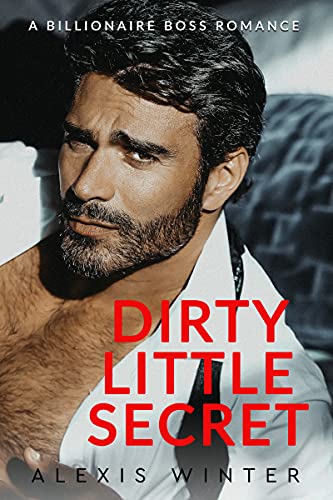 03/09/2022
I'm the type of man that gets what I want.
Hell, I didn't become a billionaire before forty-five by playing by the rules.
But then she waltzed into my life…
Wren Adler, my head of PR and the star of every one of my dirty fantasies.
She's driven, fiery and more than ten years younger than me.
In other words, she's off f-ing limits.
But when a psycho stalker starts to terrorize her and her narcissistic ex keeps making mysterious appearances in her life, the only way I could make sure she stays safe—was to have her move in with me.
So now I'm not just tortured at work, but every night as she permeates every inch of my life.
I've been a saint for three years.

I've kept my hands off her curvaceous body and my filthy thoughts to myself.

Until last night when she asked if I had any dirty little secrets and my resolve finally snapped.
I should have walked away.
I shouldn't have tasted her.
I shouldn't have let my hands roam.
And I sure as hell shouldn't have told her to grab the headboard.
Instead, I finally let myself indulge in the ultimate fantasy of pretending she's mine.
Now, she thinks that she's my dirty little secret but the truth is, I'm not only lying to her, I'm lying to myself.
I have to decide to take a chance on finally getting what I want, or walking away forever.
Digital Books

Famous Book Quotes
"Good friends, good books, and a sleepy conscience: this is the ideal life." ― Mark Twain
View More