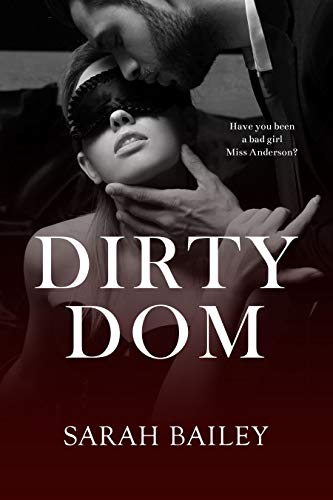 11/13/2022
Two strangers. One night. One life long fantasy.

Soliciting a stranger online to fulfil my ultimate fantasy is probably crazy as hell. If you asked me what I was thinking, I wouldn't be able to tell you. All I knew was I needed this before I could move on with my life.

Enter Dominic. The most sinfully attractive man I've ever laid eyes on and that's just his profile picture. His promise to fulfil my wildest dreams and his sultry, authoritative voice set my world on fire. How could a girl resist?
When SweetBlondie and DirtyDom finally meet in person, sparks fly and one night leaves me wanting so much more.

The question is... Can my filthy fantasy become a full time reality or will I just spend the rest of my life craving the one man I never knew I needed until now?
Looking for a dirty talking, sexy British hero? Grab a copy of this short, very steamy contemporary romance.
Famous Book Quotes
"The best books... are those that tell you what you know already." ― George Orwell, 1984
View More