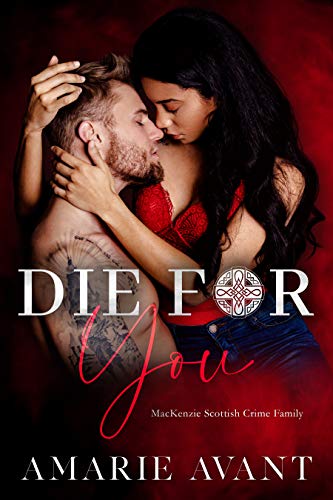 03/25/2022
We Mackenzie's are henchmen. The whole lot of us. Until I met her . . .

LEITH
In Clan MacKenzie, we fight for each other.
We die for each other.
And when I fell for Chevelle, those same rules applied to her.
She loves me, but hates the family business.
So, I hid the villain in me until today.
Today, I need to do what must be done and that requires the help of the same people she would rather us keep our distance from.

CHEVELLE
After tragedy destroyed my family, I should've run from all things MacKenzie not straight into Leith Mackenzie's arms.
I was broken.
He remade me.
Loved me and our little baby.
Showed me that monsters could be humans and have hearts too.
That he could be different than the rest of his ruthless clan.
Unfortunately, now, Leith can't be the hero for me that he was before.
He needs be that Savage Scot instead, and I'm afraid it'll cost us everything.

Interracial books relate to relationships, marriages, or dating between distinct races. This is the very adored genre in publications all around the world. The selling of these books is rising day by day. In this genre, you may read about a few love tales, after-marriage things, Relationship tales, etc. The main focus of Interracial romantic publication is on the connection and romantic love between two individuals, and generally has an"emotionally satisfying and optimistic finish." Ordinarily, these kinds of publications are specially written for the 18-40 age group.
Famous Book Quotes
"The library is inhabited by spirits that come out of the pages at night." ― Isabel Allende
View More