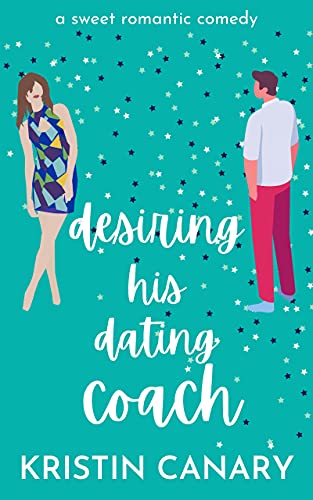 04/02/2022
Rule Number 1 of being a dating coach? Don't fall for your client. It's as simple as that—or is it?
I like rules. Rules make me happy. Rules keep me in control.
Most importantly, rules keep my heart safe.
But when I suddenly find myself out of a job and blackballed by my Wicked Ex-Boss, the rules of the game change—and now I'm opening shop as a dating coach.
Local coffee shop barista Josh Gregory agrees to be my guinea pig, and I jump at the chance to help him land the woman of his dreams.
But as Josh and I work together to "improve" his dating game, I start to wish that woman was ... me.
Because I can't help but be drawn to those mysterious blue eyes of his, his quiet wit, and the kindness and patience he offers me over and over again.
And fine, the way he looks without a shirt on isn't bad either ...
But I've got a job to do, a business to run. So I'm keeping things professional between us. Pro. Fes. Sion. Al.
Because … rules.
Or are some rules just begging to be broken?
Fans of Sarah Adams will love this closed-door romantic comedy with lots of sizzle and spice, but no on-page explicit content.
A clean love is simply a means to spell out a love story that will not include explicit sex, excessive gore and violence, and profanity. The category is started by amazon. This new category helps readers that desire the love and emotion without particulars of this romantic bedroom kitchen/car/outside / etc.--gymnastics to discover exactly what they're looking for. You may read this book with your family. This class is specially created for readers that are uncomfortable reading fantasy books with sexually explicit material, an excessive amount of blood and guts, and a lot of f-bombs.
Famous Book Quotes
"That's the thing about books. They let you travel without moving your feet." ― Jhumpa Lahiri, The Namesake
View More