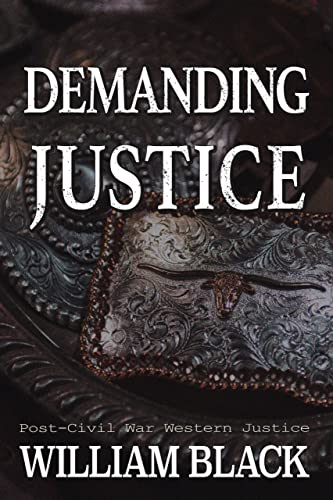 04/22/2022
A hunt is on for Wiley Hatcher and the renegades before more people are hurt.
Leading that search is Adam Dale, a young Civil War veteran. Adam has witnessed a brutal tragedy where his neighbors, the McCormicks, have been murdered by the renegades. Only Lydia McCormick, age nineteen, has survived.
The renegades are emboldened by new Winchester rifles, which Hatcher has also illegally sold the stolen weapons to the natives.
Adam is aided by his younger brothers, Lyman and Jake. Adam will need all of his bravery and skills to make sure justice is brought to the frontier. During his mission, Adam is captivated by the charming and resilient Lydia, who is trying to put her life back together.
Another classic western with respectful romance and women as strong frontier folk from author William Black.
In simple words, the novel penned by a Christian worldview, a way of viewing the world separated through the facts shown in the Bible, is called Christian books. It implies a sovereign God who made everyone and everything; it believes we are responsible to
God
for our decisions, promises, and activities; it feels we require forgiveness and redemption and that it comes only through the person of Jesus Christ. There are two types of Christian Books:
Christian fiction
Christian fiction books are those books that overtly display elements of Christianity in the story, mixing things like prayer, conversion, church.
Christian non-fiction
Christian non-fiction is normally overt in its use of Biblical beliefs to explain an appropriate subject.
Famous Book Quotes
"Once you have read a book you care about, some part of it is always with you.Once you have read a book you care about, some part of it is always with you." ― Louis L'Amour, Matagorda/The First Fast Draw
View More