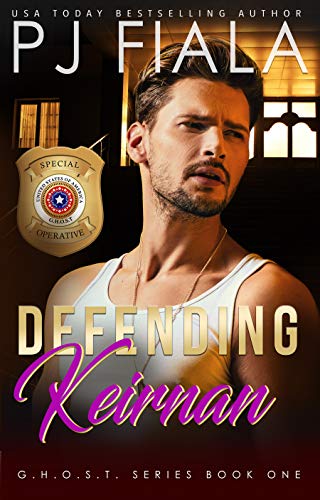 07/06/2022
A former special forces operative.
A teacher with a love for literature.
Together, they fight for the fairytale...
Single father, Dane Copeland focuses only on his daughter and his career as a special operative with the Army. But when he meets the intriguing and impassioned teacher, Keirnan Vickers, Dane suddenly wants and needs more.
With a bleeding heart, Keirnan will do anything to help others. Getting the local library repaired and replenished with more books is her current goal. Meeting the mysterious and sexy single father opens her eyes to a world more adventurous than any novel she's ever read.
But when enemies from Keirnan's past come back and threaten everything she's worked for, Dane will do anything to protect her. With time running out and Keirnan in grave peril, the special ops agent is hellbent on giving her the storybook dream. Will DEFENDING KEIRNAN be his most dangerous mission, yet?
Don't miss this page-turning, fast-paced story from PJ Fiala and the prequel to GHOST.
Famous Book Quotes
"Many people, myself among them, feel better at the mere sight of a book." ― Jane Smiley
View More