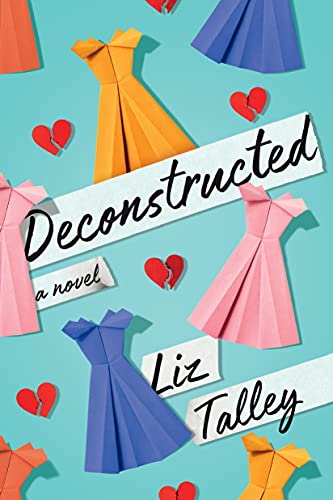 01/06/2022
An exhilarating novel about fast friends and fashionable revenge by Liz Talley, the USA Today bestselling author of Adulting.
Antique-store owner Cricket Crosby's life is turned upside down when she discovers that the rumors of her husband's affair aren't just leisurely southern gossip. Her plan: hire an investigator; find an attorney; enlist the help of her new assistant, Ruby; and make her husband pay.
Ruby knows how quickly everything changes. After a dicey past, she's determined to forge a new future by working for Cricket and reinventing herself as a designer, deconstructing vintage haute couture. If anybody can help mend a few tears in Cricket's life, she can.
But turns out Cricket's life isn't just a little torn. It's wrinkled, stained, and falling apart at the seams. With Ruby and her ragtag relatives—a soused PI and a hunky tow truck driver—Cricket is sleuthing her way to the truth, no matter how dangerous it gets.
Sure, Cricket's life isn't what she imagined. But she's embracing change and figuring out what she really wants. And that's kind of fabulous.
Digital Books

Those books that give you pleasure and laugh, we could declare them Comedy or Funny Books. Humor is a funny thing that can allow you to improve your work-life balance. Pinpointing exactly what an individual will discover funny is not a specific science. There are many different varieties of comedy, but what makes it funny is a matter of opinion. Comedy books differ from person to person since some people find them humorous while others don't. There are thousands of comedy books available in the offline or online market. Comedy books will keep you away from all-day tensions or problems that you have in your life.
Famous Book Quotes
""Reading one book is like eating one potato chip."" ― Diane Duane, So You Want to Be a Wizard
View More