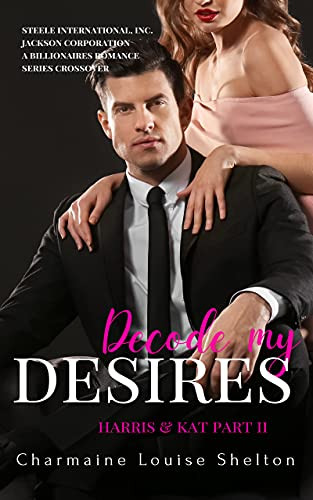 02/22/2022
Welcome to the titillating world of the multibillion-dollar global companies and the love affairs of the families that control them.

Harris
Who's the sucker now? Me, that's who. The One really took me—not to mention my family—for a ride. I never should have given up my playboy card. Well, it's back in hand, and I have to make up for lost time.


Kat
What's that saying about best laid plans? Yeah, tell me about it. Hopefully my new goal to figure out Harris and what I feel for him works out better...

Can Kat redeem herself, or has she lost the opportunity for The One?

Travel with this playful pair as Kat makes her moves on Harris from sky-high penthouses on Fifth Avenue and the Sunset Strip to a private villa beside a lush Hawaiian lagoon and more in their sizzling, second chance billionaire romance.

Their love story is a standalone romance trilogy in the series. Get a glimpse of their dynamism in other books.

Digital Books

Books in the contemporary fiction genre are composed of stories that may happen to real people in actual settings. The novels don't fall under other genres or categories. They often happen in precisely the same period that the reader is living (the present), with things that are now, or might be occurring, precisely the same period. The contemporary genre also contains conversational and casual dialogue and sometimes even regional dialects. Contemporary fiction novels will provide you a lot of choices to grow your life reading list. Writers, generally speaking, search for what's trending in their own time for their literary work since it lets them illuminate the weakness or strength of the society.
Famous Book Quotes
"If a book about failures doesn't sell, is it a success?" ― Jerry Seinfeld
View More