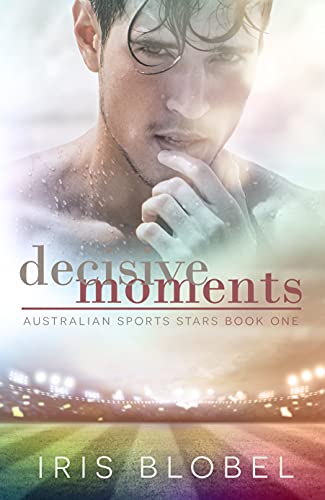 02/14/2022
Can their new love survive the return of his past?

With his first year as a pro footballer behind him, ruckman Tyson Gaspaldi meets Katie while on a holiday in a small coastal town. Everything about her intrigues him, and he wants nothing more than to spend some time with her. Once she finds out how he earns his money, though, she hesitates to take whatever it is between them any further.

Katie Cassidy is still overwhelmed by the recent loss of her sister, but a chance encounter with Tyson stirs emotions and a love for life inside her again. However, when Tyson's ex-girlfriend blindsides both of them, all of Katie's childhood demons return and she pushes him away.

Will they be able to deal with the ghosts of their pasts and move forward for a chance of a life together?

Digital Books

Books in the contemporary fiction genre are composed of stories that may happen to real people in actual settings. The novels don't fall under other genres or categories. They often happen in precisely the same period that the reader is living (the present), with things that are now, or might be occurring, precisely the same period. The contemporary genre also contains conversational and casual dialogue and sometimes even regional dialects. Contemporary fiction novels will provide you a lot of choices to grow your life reading list. Writers, generally speaking, search for what's trending in their own time for their literary work since it lets them illuminate the weakness or strength of the society.
Famous Book Quotes
"The world is a book and those who do not travel read only one page." ― Augustine of Hippo
View More