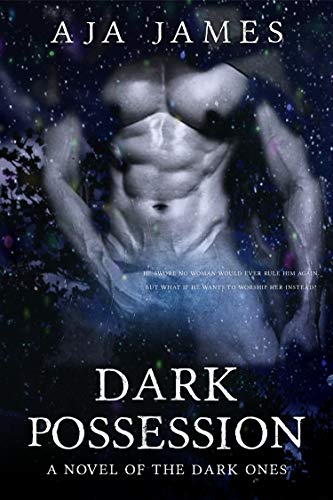 05/21/2022
Alend Ramses is not who he seems…

The first-ever Dark King, the most powerful vampire ruler in the world, was once the lowest of the low. A slave who became a Consort who became a King…he's lived long enough to learn from his mistakes and never repeat them.

Or has he?

Eveline Marceau knows a lot…

The Pure Ones' Seer and Scribe is an intellectual female with hidden depths, which no male across time has come close to uncovering. She is certain that Ramses is no different; she knows what she wants, and he is exactly opposite.

But she doesn't know everything.

Their paths cross unexpectedly…

Pulled into the Dark Ones' dizzying world of intrigue, violence and mayhem, the meek little "librarian" shows her steely backbone and holds her own. By all appearances, she is one of the Dark King's possessions, a symbol and portent for a potential future as tensions between the Dark Ones and their enemies run high.

Appearances can be deceiving.

Can Eveline work with Ramses to steer Destiny in the right direction, or will history once again repeat itself toward a bloody, oppressive end?

Digital Books

In general words, the paranormal literary fiction genre comprises beings and happenings beyond the world of normal scientific comprehension of the natural world. Novels in the fiction genre are all put in the actual world. However, they comprise experiences that defy scientific explanation. For instance, stories put on earth contain angels, demons, witches, psychics, witches, etc. If you love to read some books with ghosts and angels, you must add this category to your reading list. Many books available in the market come under the Paranormal Genre, and you can buy them online or offline.
Famous Book Quotes
"I lived in books more than I lived anywhere else." ― Neil Gaiman, The Ocean at the End of the Lane
View More