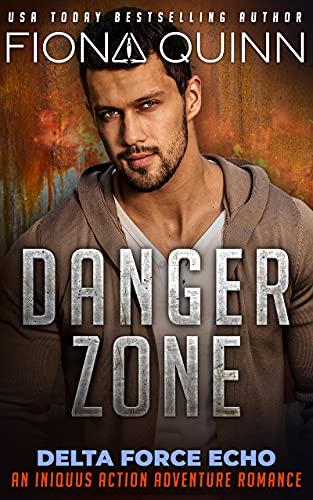 01/16/2022
She's supposed to report the news, not become it…

War correspondent Remi Taleb needs to get to Beirut. Fellow journalists who were kidnapped by terrorists have a story to tell, and she will report on it. So, if that means hitching a ride with a Senator who may or may not be a danger to herself (and everyone else), so be it. But when everything goes wrong along the way, Remi will need to stay sharp just to survive and not become part of the story….which would be a lot easier if she wasn't distracted by the handsome head of the Senator's security team.

T-Rex Landry, commander of Delta Force Echo, goes where he's needed—and if the Senator needs him, he will complete the mission. He always does. Getting involved with the sexy reporter shadowing his client was not part of the plan. But nothing else went to plan since they met. So, why should he expect to maintain professional distance from the only woman he's been attracted to since losing his wife?

Their road to happily ever after is rocky, messy…and potentially deadly. Can their shot at love survive the Danger Zone?

Danger Zone is a strangers-to-lovers military action-adventure romance.
Ready? Grab your copy and LET'S GO!

Digital Books

The military is a genre of fiction focusing on military actions, such as warfare, conflicts, battle, fighting, or army life. For example, the military genre can include an autobiography of a member of army personnel who did amazing things or decided that changed the tide of a war utilizing the new or radical military plan. Another autobiographical example maybe a president or other leader (based upon the country) who had been involved in political relations which started or finished a war with something of a military foundation or plan. The military genre may also have novels about weaponry or equipment.
Famous Book Quotes
"Of course I loved books more than people." ― Diane Setterfield, The Thirteenth Tale
View More