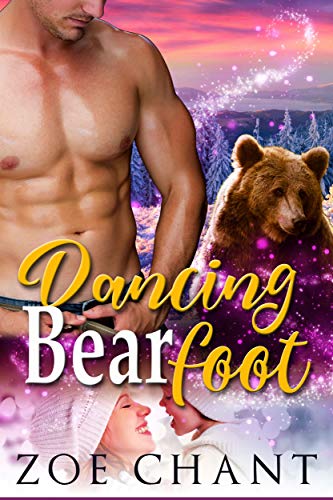 02/13/2023
She danced into his heart.

Bear shifter, billionaire, and single dad, Lee is only looking for a quiet place to raise his daughter Clara when he moves to the sleepy town of Green Valley. He never believed in soulmates, but when he meets Clara's new teacher, he knows at once that he's met the woman who can make his new house a home.

Patricia is a practical preschool teacher too busy making ends meet and trying to keep her school afloat to think about romance. Besides, she knows she can't compete with the perfect memory of Clara's mother. But when a snowstorm strands her in Lee's mansion, she can't resist the heat of his kisses.

Lee is ready to tell Patricia all his secrets, but can he convince her that they were meant to be before she dances out of his life forever?

DANCING BEARFOOT is first in the Green Valley Shifters series, and is a shifter fairy tale romance with a HEA and dash of spice that stands alone, though characters may reoccur in the series. No cliffhangers!

Digital Books

Famous Book Quotes
"The best books... are those that tell you what you know already." ― George Orwell, 1984
View More