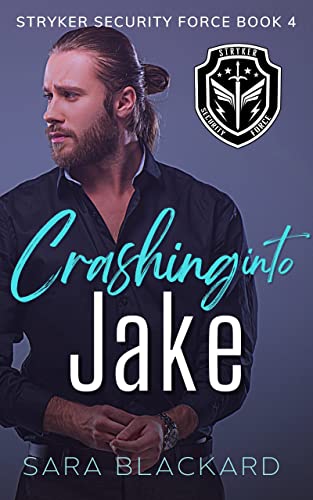 07/05/2022
An injured ex-soldier struggling with being a bodyguard. A country music darling with an eerie stalker. Can he resist her allure to get the job done?

All Jake has ever wanted was to serve his country, get married, and raise a family.
When a mission goes wrong, leaving him with a prosthetic leg and raging nightmares, his plans for the future lie shattered like his career. He joins his brothers-in-arms at Stryker Security Force to help protect others, determined to find contentment in his job as a bodyguard -- until protecting Chloe Rose makes him long for more.

Chloe Rose dreams of getting her break as the next country music superstar.
Though her parents would rather she buy her way in, Chloe will make it on her own or not at all.
An invitation to a Colorado music festival has Chloe believing her time has finally come. But when frightening messages arrive on her doorstep, she's forced to hire protection. Jake is an attractive surprise, and sparks fly when he shows up.

Can Chloe trust Jake when the malicious attacks threaten all she's worked so hard for? Will Jake's disability keep him from saving Chloe and the love he's found in her?

If you like page-turning adventure, fascinating characters, and engaging stories of triumph, you'll love Sara Blackard's riveting inspirational security romance series.

Famous Book Quotes
"I have always imagined that Paradise will be a kind of library." ― Jorge Luis Borges
View More