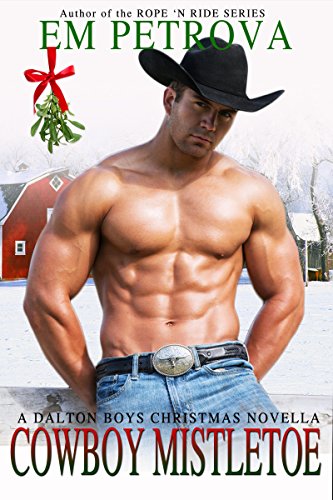 03/15/2022
When your boyfriend hands you the gift addressed to his other girlfriend… Well, that's a doozy of a Christmas downer.

Rather than cry or pout, Annabelle's determined to make a new tradition and what better place than Paradise Valley, Texas on a ranch, where a large family and a happily married college girlfriend are ready to brighten her spirits.

Case Dalton's been living and working on his uncle's ranch alongside his cousins for two years now. In the typical holiday spirit, chaos breaks out and he's designated chief hospitality officer, seeing to a curvy gal who has all the right moves, if only she'd get into the holiday spirit… or him.

When Case lays on some of that down-home Christmas charm, Annabelle can't help but be smitten by how sweet and attentive he is. Horse-drawn wagon rides, hot cocoa in front of a roaring fire, and her favorite holiday movies go a long way toward creating that new tradition she so craves. But when too much rum hits her eggnog, she finds herself standing beneath the mistletoe with Case poised to do the honors. What she never expects is learning a brand new meaning of holiday cheer.

**A novella based on the bestselling Dalton Boys series. Cowboy Crazy Cowboy Bargain Cowboy Crushin' Cowboy Secret Cowboy Rush

Digital Books

In simple words, the novel penned by a Christian worldview, a way of viewing the world separated through the facts shown in the Bible, is called Christian books. It implies a sovereign God who made everyone and everything; it believes we are responsible to
God
for our decisions, promises, and activities; it feels we require forgiveness and redemption and that it comes only through the person of Jesus Christ. There are two types of Christian Books:
Christian fiction
Christian fiction books are those books that overtly display elements of Christianity in the story, mixing things like prayer, conversion, church.
Christian non-fiction
Christian non-fiction is normally overt in its use of Biblical beliefs to explain an appropriate subject.
Famous Book Quotes
""If we encounter a man of rare intellect, we should ask him what books he reads."" ― Ralph Waldo Emerson
View More