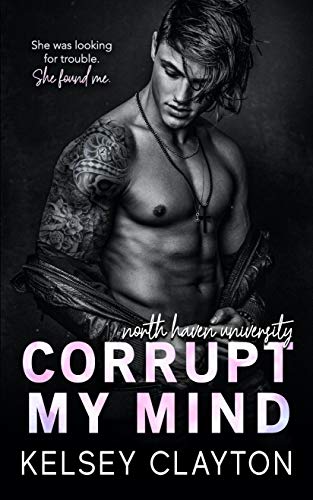 05/11/2022
My name is Zayn Bronsyn,
and I think I screwed up.

I wasn't supposed to fall,
especially not for her.
She's in a league of her own,
and I'm just her brother's scumbag friend.

The last time I saw her,
she was thirteen with braces.
Now, she's back from boarding school,
with an hourglass body that'll bring me to my knees.

If Easton finds out I hooked up with his sister,
he might actually kill me.
She's too innocent, too perfect for a guy like me,
but I can't resist dragging her into my messed up world.

Amelia Donovan might be the one to revive my blackened heart.
New adult fiction is now a growing genre of fiction using protagonists in the 18-30 age bracket. In this genre, the publications are written for the age group of 18-30. New Adult is an emerging marketplace that attracts readers in their late teens and early twenties, which are too frequently missing from the pages of both Young Adult and Adult novels to the forefront. In this category, we generally saw some books on new situations and responsibilities that adults carry with them, how adults overcome their bad situations and some exciting stories that remind us about our adult phase.
Famous Book Quotes
"The world is a book and those who do not travel read only one page." ― Augustine of Hippo
View More