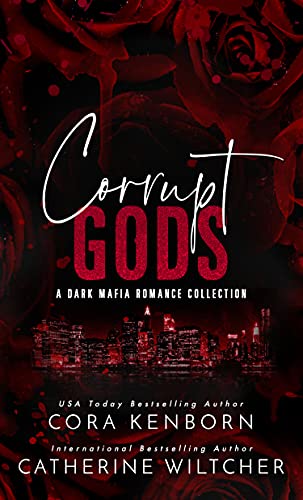 03/31/2022
From USA Today bestselling authors Cora Kenborn and Catherine Wiltcher comes a thrilling arranged marriage mafia romance collection where every choice has a consequence...
A Santiago is a lesson in ruin.
A Carrera bleeds for revenge.
Thalia Santiago is the daughter of my enemy.
A beautiful rebel with a single cause.
Impulsive.
Fearless.
And ripe for her father's undoing.
I recognized her the moment she stepped into my casino.
I watched her start the fires that burned her pretty fingers, and then I poured gasoline on the flames.
Now she's in my debt, and her dues are a shiny gold ring and a vow of deception.
I'll bend her.
I'll break her.
I'll turn our mockery of a marriage into a battlefield.
And that river of bad blood that flows between our two families?
I'll make it an ocean of hate.
Discover the #1 bestselling arranged marriage mafia romance series today.
This collection features both books in the duet, the prequel novella, PLUS bonus material:
Bad Blood.
Tainted Blood.
Born Sinner.
*The Corrupt Gods Collection is set in the Santiago and Carrera worlds, but it is unnecessary to have read either trilogy beforehand.
Digital Books

Dark fiction is just another term for horror; a fiction genre concerned with dread, death, and also the menacing side of human character. This isn't limited to written literature but encompasses a broad body of popular media, such as movies and television shows. Though such fiction isn't appropriate for all tastes, authors of horror maintain their work discusses important elements of the human experience. The term dark fiction is occasionally utilized to differentiate individual stories from the mainstream horror genre. These tales might be less fantasy-oriented than many horror fictions and comprise subtler emotional results. If you're a horror story lover, then you should add this particular genre to your reading list.
Famous Book Quotes
"A book must be the axe for the frozen sea within us." ― Franz Kafka
View More