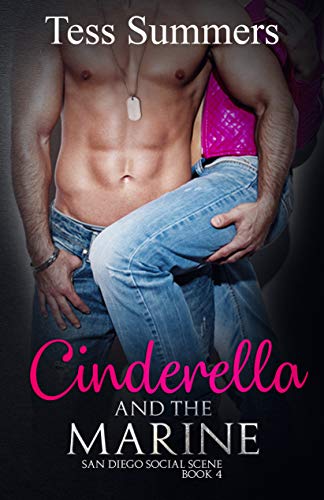 04/24/2022
One night. No strings attached. What could go wrong?

Cooper
I was pretty happy living the carefree life of a successful bachelor. Money to spend, a revolving door of women, no commitment, no relationship troubles—it was perfect. At least, that's what I thought until I held my friends' newborn baby in my arms, and she smiled at me.
That was the moment I realized what life was all about. That was also the moment it occurred to me I needed a baby mama—stat.
So… the hunt is on for the perfect candidate. But first, I might have to have one last fling—you know, go out with a bang. Literally.

Kate
Thanks to making a few wrong decisions along the way, I'm now busting my ass waiting tables while putting myself through college. It's not ideal, but I'm determined to stand on my own two feet and take care of my responsibilities the best I can.
But I'm still a woman. I have needs. I just don't have the time for any kind of commitment. Naturally, when a smoldering hot Marine offers me a no-strings-attached one-night stand, I'm all on board.
Turns out… he wants more than I'm willing to give.

Digital Books

Audio Books

Books in the contemporary fiction genre are composed of stories that may happen to real people in actual settings. The novels don't fall under other genres or categories. They often happen in precisely the same period that the reader is living (the present), with things that are now, or might be occurring, precisely the same period. The contemporary genre also contains conversational and casual dialogue and sometimes even regional dialects. Contemporary fiction novels will provide you a lot of choices to grow your life reading list. Writers, generally speaking, search for what's trending in their own time for their literary work since it lets them illuminate the weakness or strength of the society.
Famous Book Quotes
"The love of learning, the sequestered nooks, And all the sweet serenity of books" ― Henry Wadsworth Longfellow
View More