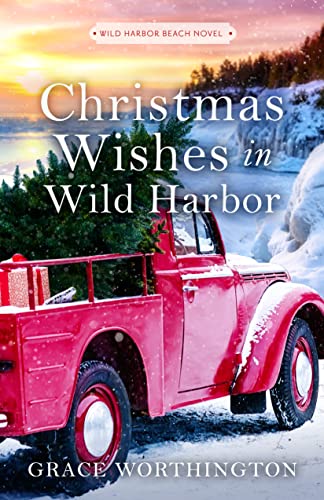 11/18/2022
Finding love is the last thing on her wish list.
When Mila Sutton returns to Wild Harbor for the holidays, there's no way she's falling in love. She has a struggling wedding shop to save and a heart that's been burned before.
But when her matchmaking grandmother offers her a loan in exchange for Mila finding a date over the holidays, she can't refuse.
Now Mila is looking for a fake date with no strings attached—the type of man who will fulfill two requirements to pull off the charade: all fun and no romance.
Because no matter what happens while she's home, she's definitely not falling in love.
Enter Max Malone, the perfect pretend boyfriend. Everyone in Wild Harbor wants to fix him up, but the last thing he's interested in is being tied down.
Together, Max and Mila concoct the perfect plan for their fake dating scheme. A pretend relationship that ends when the clock strikes midnight on New Year's Eve and Mila leaves for good.
But what happens when Max breaks the no romance agreement and starts to have feelings for Mila?
Can their relationship be something more than a charade? Or will time run out before Max can convince Mila that his love is real?
This clean contemporary romance combines small town charm with fake dating hilarity to give you a feel-good love story!
Famous Book Quotes
"My Best Friend is a person who will give me a book I have not read." ― Abraham Lincoln
View More