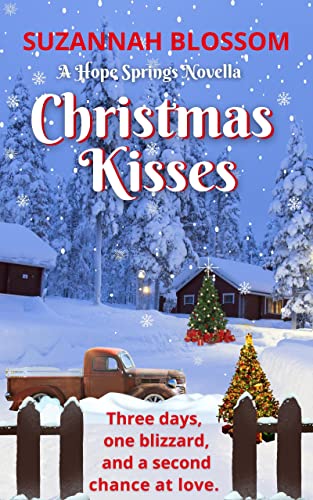 12/16/2022
Three days, one blizzard, and a second chance at love. It's a holiday Hope Springs will never forget.
Emma Besta has one goal: pull the annual Christmas concert off without a hitch.
The small-town librarian is used to doing everything herself. She juggles her job with caring for her aging father, managing the family farm, and serving on the town council. A Christmas concert should be a breeze.
But when a breeze turns into a blizzard, Hope Springs loses power. And with half the concert's set pieces and costumes lost in the snow, Emma loses hope that the concert will go on. It'll take a miracle to hold the show the town's elementary schoolers have been looking forward to all year.
That miracle arrives in the form of hotshot Boston lawyer Harry Velasquez. Emma's childhood crush is back in town, and he's ready to roll up his sleeves and help.
After they are forced to spend time together, Emma learns that Harry has changed. The green eyes and broad shoulders might still make her swoon, but it's his kindness that wins her over.
Like tinsel around a tree, Harry brings the town together when Emma needs it most, showing her that all those days she felt lonely and lost, she had a community of people cheering her on. Waiting to help.
The question is, when Christmas Eve comes and the concert starts, will Harry stay in town, or is this a holiday fling destined to end by New Years?

Read Christmas Kisses, a sweet, small town holiday romance novella, to find out!
Digital Books

Famous Book Quotes
"I guess there are never enough books." ― John Steinbeck, A John Steinbeck Encyclopedia
View More