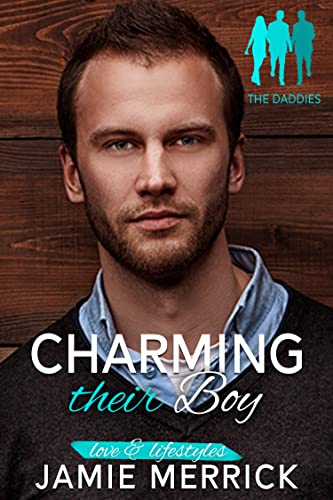 12/09/2022
New friends and an unexpected romance… Was there a better way to spend a Saturday night?

Robert isn't sure he made the right decision to come to the lifestyle meet and greet, especially when he gets ditched by the only person he knows. But when a new friend offers to save the day and show him around, things start looking up… especially when he meets Colin and April.

Colin and April have gone into their search for a third with open eyes and a frustrating start, but they're not going to give up on finding a playmate for April and a boy for them both to love. They know he's out there somewhere, and when they see a shy sub blushing across the room, they think they just might've found him.

With dinosaurs on their feet and love in the air, a Daddy, a princess, and a slightly worried accountant might just fall in love.


Author's Note: While this is a standalone book, the series is best read in order. Check out the author's site for links to the series prequel.

Famous Book Quotes
"Think before you speak. Read before you think." ― Fran Lebowitz, The Fran Lebowitz Reader
View More