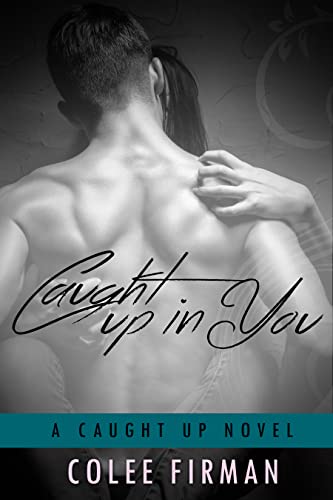 01/15/2022
Caught Up is a small town new adult romance series. Each of the six books focus on a different couple but has an overlapping storyline with recurring characters. They are best enjoyed in order.

"I took her innocence and walked away. She kept my heart and crushed it. If she thinks we're even, she forgot who she's dealing with...."

Brantley Prescott is damaged. Scarred by a past she can't forget. Hiding secrets she's terrified to share. Searching for a future she doesn't believe she'll ever find.

Myles Franco is alone. Burdened by mistakes he'll never live down. Fostering a deep resentment for the opposite sex. Unleashing his wrath on any girl who gets too close.

Both are content living behind the solid walls they've built around themselves. Neither is prepared for what happens when their lives collide.

Due to sexual content and language - 17+ recommended.

Digital Books

Books in the contemporary fiction genre are composed of stories that may happen to real people in actual settings. The novels don't fall under other genres or categories. They often happen in precisely the same period that the reader is living (the present), with things that are now, or might be occurring, precisely the same period. The contemporary genre also contains conversational and casual dialogue and sometimes even regional dialects. Contemporary fiction novels will provide you a lot of choices to grow your life reading list. Writers, generally speaking, search for what's trending in their own time for their literary work since it lets them illuminate the weakness or strength of the society.
Famous Book Quotes
"Books are the mirrors of the soul." ― Virginia Woolf, Between the Acts
View More