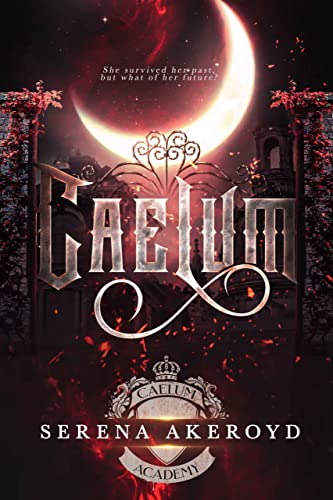 03/17/2022
Caelum is an academy built to protect people like me —freaks. But amid these freaks, I'm still the weirdest of them all. While Caelum is supposed to be a safe haven, threats to the status quo will be eliminated.
My only saving grace is the Pack who take me under their wing.
Whom, as fortune would have it, are my mates...
Can they keep me safe?

In general words, the paranormal literary fiction genre comprises beings and happenings beyond the world of normal scientific comprehension of the natural world. Novels in the fiction genre are all put in the actual world. However, they comprise experiences that defy scientific explanation. For instance, stories put on earth contain angels, demons, witches, psychics, witches, etc. If you love to read some books with ghosts and angels, you must add this category to your reading list. Many books available in the market come under the Paranormal Genre, and you can buy them online or offline.
Famous Book Quotes
"Books are mirrors: you only see in them what you already have inside you." ― Carlos Ruiz Zafón, The Shadow of the Wind
View More