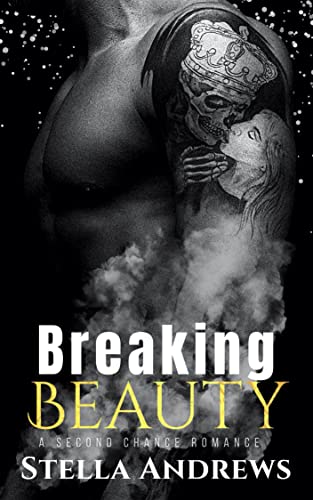 07/09/2022
Once upon a betrayal
Sebastian Stone - the boy I grew up with.
My best friend who I confided in and trusted more than anyone.
The boy who stuck up for me at school and filled my days with laughter and happiness.
The boy who turned into a man who slipped into my bed at night and made me into a woman while the rest of the house slept.
He awakened feelings in me I never knew I had and promised never to leave me. In return, I gave him my innocence and his kisses brought new life to a soul I had surrendered to the Devil many years ago.

However, this sleeping beauty woke up to find her Prince was a monster in disguise because he turned his back on her and chose her sister instead.
When I heard they were to marry I left and fell down the darkest rabbit hole I could find.
But now I'm back and he won't like what I've become.
He's about to learn this Princess went over to the dark side and now the only thing on her mind is revenge.
It's time to face my past and change the future - the hard way.

Early Reviews

*****Fantastic Read I really enjoyed this book. Angel (Angelica) was a strong female character and I loved how she made Sebastian work to gain her forgiveness. These two were great together and had sizzling chemistry. I loved Ryder and all the characters of the Twisted Reaper MC. The story was well-developed, well written and had an engaging storyline. This was a fantastic read and I can't wait to read Tobias and Anastasia's story. - Tammy (Booksprout)

*****Love this book! By Lilith Angel returns home after 5 years. Angel is very hurt by the past. Sebastian wants her back. Good book, well written!

*****All I can say is WOW By Brenda L. I read this book as soon as I downloaded it and just finished in one sitting. The characters and plot are excellent. There is anger, sadness, family dynamics, and heat. It also moves at a fast pace. Totally recommend this book.

*****Angel Gets Her Story - what a wild ride! By Auburn1234 Can't get enough of the Reapers? This is Angel's story, and it's great. When her father dies, she returns for the funeral, and big surprises! Reuniting with her family and the man she lost is just the beginning. Great story!!!!

Famous Book Quotes
"The best books... are those that tell you what you know already." ― George Orwell, 1984
View More