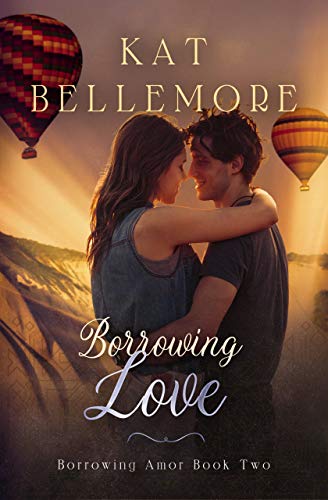 02/16/2022
It's better to have loved and lost, they said. They were wrong.
Ruby Freedman hasn't left the small town of Amor in four years--not since her husband died. The memory of his fateful accident was enough to cause her to sell her airplane, and never ride in a car again. Then Parker Loveland comes back to town. Now she has to add him to her list of things she intends to avoid.
After years away, Parker Loveland is back in Amor to celebrate his parents' thirtieth wedding anniversary. He has worked hard to escape the clutches of his hometown, but when he runs into Ruby, the only girl he cared about in high school, and the only one that ever stood him up on a date, he's torn between the embarrassment he felt more than a decade before, and his desire to be around her.
Caught between memories of the past and fear of the future, it will take leaving Amor to help Ruby and Parker find the second chance they didn't know they were looking for.
Borrowing Love is the second book in the Borrowing Amor small-town romance series. If you like hot air balloons, sweet kisses, and second chances, then you'll love this timeless romance.
Buy Borrowing Love and read Ruby and Parker's heart-stalling story today!
Digital Books

A clean love is simply a means to spell out a love story that will not include explicit sex, excessive gore and violence, and profanity. The category is started by amazon. This new category helps readers that desire the love and emotion without particulars of this romantic bedroom kitchen/car/outside / etc.--gymnastics to discover exactly what they're looking for. You may read this book with your family. This class is specially created for readers that are uncomfortable reading fantasy books with sexually explicit material, an excessive amount of blood and guts, and a lot of f-bombs.
Famous Book Quotes
"You can never get a cup of tea large enough or a book long enough to suit me." ― C.S. Lewis
View More