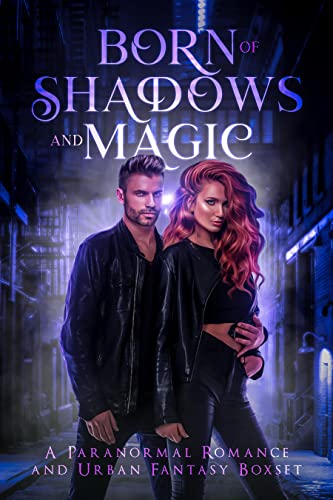 05/03/2022
As myths, legends, and ancient tales rise from the shadows, these heroes and heroines are left to face the darkest challenges of them all.
Life's hard enough as a paranormal. Shifters, vampire, elementals, witches, fae… we all have our weakness, our curses, our wars to wage and battles to fight.
But being a hybrid or a halfling, things just get worse. We don't fit in anywhere, our powers are thwarted or out of control, and everyone wants us dead.
Can we overcome these trials…or are the odds stacked too high against us? We'll risk it all—even our lives—to find out. And hope we don't die trying.
This paranormal and urban fantasy romance anthology includes 16 brand new, never before published novels from today's bestselling authors and exciting up-and-coming talent!
In general words, the paranormal literary fiction genre comprises beings and happenings beyond the world of normal scientific comprehension of the natural world. Novels in the fiction genre are all put in the actual world. However, they comprise experiences that defy scientific explanation. For instance, stories put on earth contain angels, demons, witches, psychics, witches, etc. If you love to read some books with ghosts and angels, you must add this category to your reading list. Many books available in the market come under the Paranormal Genre, and you can buy them online or offline.
Famous Book Quotes
"The library is inhabited by spirits that come out of the pages at night." ― Isabel Allende
View More