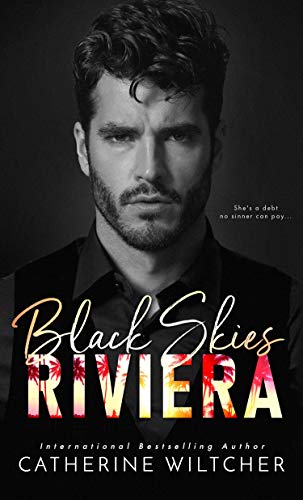 01/06/2022
★ TOP 100 INTERNATIONAL AMAZON BESTSELLER ★

A brand new arranged marriage mafia romance where love is a debt no sinner can pay...


Issa Dubova is the queen of cloudy diamonds:
An innocent.
A Bratva princess.
My reluctant new wife.

She's nothing more than revenge to me:
A pretty bargain in exchange for the names of the men who killed my father.


I never asked to see the shape of her heart.
I never asked for her to fill the blank spaces of mine.

Black Skies Riviera is a heart-stopping, enemies to lovers romance set on the French Riviera with NO cliff-hanger and a guaranteed HEA.

Digital Books

Books in the contemporary fiction genre are composed of stories that may happen to real people in actual settings. The novels don't fall under other genres or categories. They often happen in precisely the same period that the reader is living (the present), with things that are now, or might be occurring, precisely the same period. The contemporary genre also contains conversational and casual dialogue and sometimes even regional dialects. Contemporary fiction novels will provide you a lot of choices to grow your life reading list. Writers, generally speaking, search for what's trending in their own time for their literary work since it lets them illuminate the weakness or strength of the society.
Famous Book Quotes
"My library is an archive of longings." ― Susan Sontag
View More