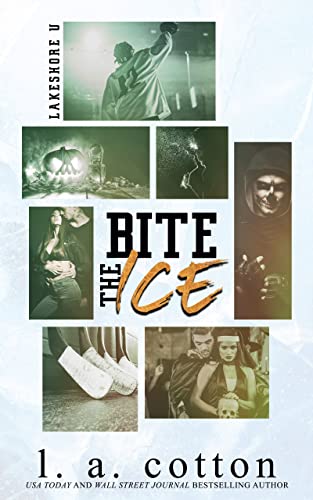 12/21/2022
From USA Today and Wall Street Journal bestselling author of the Rixon Raider series, comes a brand new sports romance series. Lakeshore U, where hockey is religion, and the players are gods. Are you ready to fall in love with a Laker?

When Ella Henshaw agrees to attend the annual Bite the Ice party at Laker House with her best friend, she knows it's a bad idea. Especially, since it's a hockey party and she swore off hockey players a long time ago.

Enter Connor Morgan.

Handsome. Confident. With enough persistence to wear down even the most stubborn heart, he's determined to win over the girl he hurt in freshman year.

When he finds Ella at his team's annual Halloween party, it's his opportunity to finally make his move.

He's the hockey player who broke her heart. She's the girl he let slip through his fingers.

But can Connor persuade Ella to give him one more chance?

Or will she always be his biggest regret?


* Bite the Ice is a standalone prequel story in the Lakeshore U series.

Digital Books

Famous Book Quotes
"A good book is an event in my life." ― Stendhal, The Red and the Black
View More