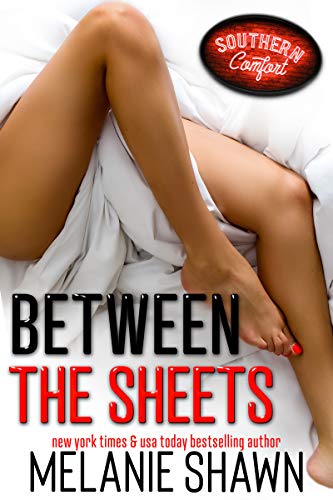 05/02/2022
Hank "The Fighter" Comfort

Life doesn't get much better than this. Or does it?

After years of taking care of everyone else, my life was finally my own. With no one depending on me and no one I was responsible for besides myself, I thought I'd be happy. But I was wrong.

My family is my legacy and curse. Literally. Three generations back a curse was put on Comfort men from a woman jilted at the alter by my grandfather that said all his male heirs would fall in love only to have that love cut short by tragedy. Which is exactly what happened to my dad. After my mama died when I was thirteen Pops turned to the bottle and I ended up raising my brothers. But now, they were grown men and I was ready to start living my life for me.

That is until I opened my door to find a brown-eyed girl who wrapped me around her little finger in a matter of seconds followed shortly by her flustered, stunning, auburn-haired mom who had me rethinking solitary life.

Skylar "The Single Mom" Thompson

Life has a sense of humor. It has to.

After getting my house broken into, my bank accounts drained, and moving across the country on three hours' notice I thought nothing could surprise me. But I was wrong.

My daughter is my whole world and I would do anything to protect her. So, packing up my SUV in the middle of the night after coming home to find our condo was ransacked and an ominous note was left on the fridge was a no-brainer. Forty-eight hours and one cross-country trip where I'd discovered that someone had taken all of the money out of my accounts later, I was sure there were no more surprises in my future.

That is until I woke up from an unplanned nap to find my daughter on the porch of my sexy new neighbor whose voice so deep if it was an Ice Cube song it would have put my butt to sleep. Maybe all surprises weren't bad.

Those books that give you pleasure and laugh, we could declare them Comedy or Funny Books. Humor is a funny thing that can allow you to improve your work-life balance. Pinpointing exactly what an individual will discover funny is not a specific science. There are many different varieties of comedy, but what makes it funny is a matter of opinion. Comedy books differ from person to person since some people find them humorous while others don't. There are thousands of comedy books available in the offline or online market. Comedy books will keep you away from all-day tensions or problems that you have in your life.
Famous Book Quotes
"Make it a rule never to give a child a book you would not read yourself." ― George Bernard Shaw
View More