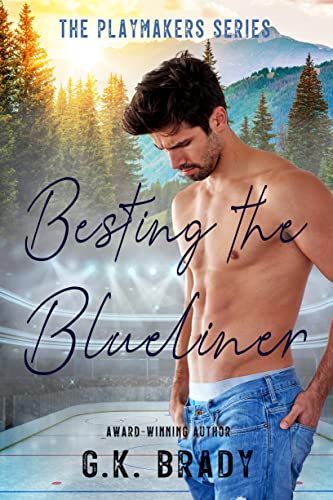 03/31/2022
He's been burned by commitment. She can't seem to find the one. Will the Colorado mountains be their matchmaker?
Cam Blue can't wait to spend the summer in solitude. After a grueling hockey season, all the sought-after defenseman wants is to retreat to his new ranch and unwind. But when heavy rains strand the guarded man with an attractive neighbor, he feels his frosty heart start to crack.
Terra White worries something is wrong with her. Used to guys who never commit, she's frustrated when the hunky sports star stays determined to keep his distance despite their bond. And after their time together ends and both return home, she expects never to see him again.
As Cam struggles to date and move past his painful failed marriage, he remembers the ease of his new friendship and reaches out. And though their platonic relationship blossoms through text and late-night calls, Terra fears she'll never be enough for Cam to cross the line over to love.
Will they put passion on ice, or can they skirt their defenses to find a happily ever after?
Books in the contemporary fiction genre are composed of stories that may happen to real people in actual settings. The novels don't fall under other genres or categories. They often happen in precisely the same period that the reader is living (the present), with things that are now, or might be occurring, precisely the same period. The contemporary genre also contains conversational and casual dialogue and sometimes even regional dialects. Contemporary fiction novels will provide you a lot of choices to grow your life reading list. Writers, generally speaking, search for what's trending in their own time for their literary work since it lets them illuminate the weakness or strength of the society.
Famous Book Quotes
"A house without books is like a room without windows." ― Horace Mann
View More