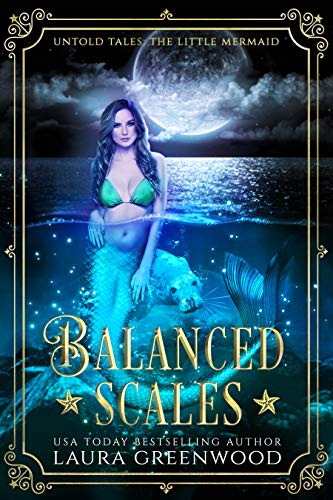 01/19/2022
A shipwreck leads to the thing mermaids most fear…
When Mari loses her soul, she has to venture on to land to get it back. But it isn't just hers on the line, the rest of the soulless mer need saving too.
With the help of her pet seal-turned-dog, Shelbie, a man she can barely see, and a human intent on helping her, Mari finds herself navigating the world of men for the first time.
Can she find her soul in time? Or is she doomed to remain soulless?
-
Balanced Scales is book one in the Untold Tales series of fairy tale retellings. It is based on the Little Mermaid.

Digital Books





Scribd
A story that is not streamlined with a particular genre is listed under others. These books generally have mixed content. Somewhere these books talk about romance and switch to suspense after a couple of pages and many other kinds of content can be expected from these books. Readers who are not too specific about the genre can pick any from others. If you have reading habits and can pick any without being so particular then others section is for you. Selecting a genre-specific book might be a tedious task for you. So just go easy. Happy Reading.
Famous Book Quotes
"My Best Friend is a person who will give me a book I have not read." ― Abraham Lincoln
View More