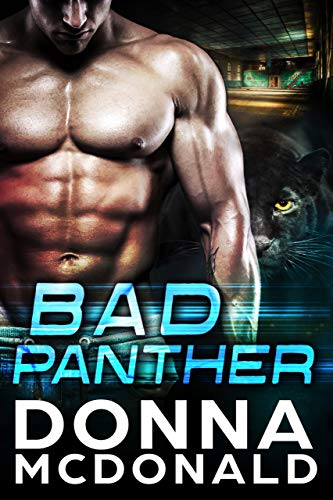 05/12/2022
Archaeologist and Ancient Earth Historian, Sugar Jennings has a problem. The mercenary alien shifter known as Bad Panther has the purr-fect solution.

Dr. Sugar Jennings is an Archaeologist and Ancient Earth Historian. She's also the host of a very old, very ancient artifact of enormous power. Everyone wants Sugar dead because of it. They want the power she possesses, but she can't let them get it. Desperation drives her to seek help but no one is willing to risk their own life in the job of protecting hers. Or no one did until a mercenary Panther Shifter decided she might be worth the trouble. Now all she has to do is convince the ancient artifact she carries not to kill Axel for trying to help her.

Axel Rodu is a rogue Panther Shifter and heir to Lyran throne on Earth. His work for the agency is special contract only but even their toughest problems barely keep his boredom at bay. Has he earned the name Bad Panther? Depends on who you ask so long as you don't ask his newest client. Ironically though, Axel has no intentions of using Dr. Sugar Jennings to worsen his reputation. He has one job to do concerning the archaeologist and one job only. By order of his queen, whatever it takes, he must make sure Dr. Jennings stays alive until the artifact is done with her. 

In general, Science fiction or sci-fi, or SF, is a science fiction genre that generally deals with creative and innovative concepts like innovative Science and technology, space exploration, time travel, parallel universes, and extraterrestrial life. Sci-fi books take readers on experiences from faraway galaxies to underwater worlds and anywhere in between, introducing them to otherworldly technologies and characters on the way. So if you are searching for books written by focusing on Science and technology, you must add sci-fi to your reading list as this genre gives you a deep read with a wide range of books.
Famous Book Quotes
"Books are like mirrors: if a fool looks in, you cannot expect a genius to look out." ― J.K. Rowling
View More