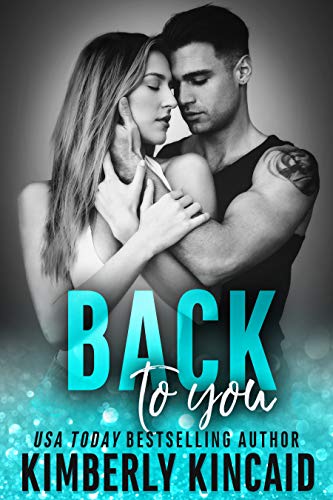 02/26/2022
She never thought she'd see her ex again...
Until she became his boss.

Parker Drake wants only one thing. To become a doctor.
And he's not going to let anything—
not his bad rap as a rule-breaker
or the the disaster that ended his last internship—
stand in his way.

He'll even work with the one woman he never got over losing.
His gorgeous ex-wife.
His boss.

All work, no play? Fine by Charleston Becker.
At least her job will always be there.
But now the man who broke her heart
is working in her ER,
and as much as Charlie hates it, Parker's hotter than ever.

Tempting her at every turn.

She shouldn't want a second chance.
Parker still likes to break all the rules.
But this time, he's playing for keeps.
And everything's on the line.


A steamy medical contemporary romance from USA Today best-selling author Kimberly Kincaid. Watch this reckless hero do whatever it takes for a second chance with his first love. Full-length standalone story with action in the emergency room and the bedroom, and a sweet-and-sexy happily ever after.

A story that is not streamlined with a particular genre is listed under others. These books generally have mixed content. Somewhere these books talk about romance and switch to suspense after a couple of pages and many other kinds of content can be expected from these books. Readers who are not too specific about the genre can pick any from others. If you have reading habits and can pick any without being so particular then others section is for you. Selecting a genre-specific book might be a tedious task for you. So just go easy. Happy Reading.
Famous Book Quotes
"That's the thing about books. They let you travel without moving your feet." ― Jhumpa Lahiri, The Namesake
View More