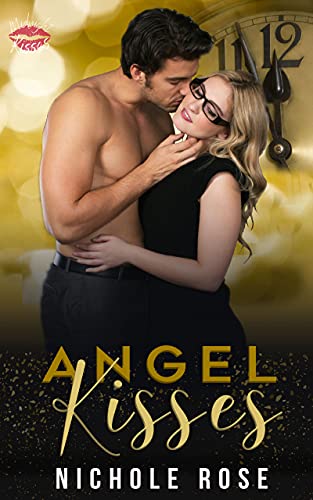 01/11/2022
A little New Years' magic will send a former SEAL and his curvy girl up in flames.

Masen Starks
Six months ago, I found my future.
Theia Perry is the sweetest little angel I've ever met.
When I'm with her, I'm invincible.
But she has dreams that don't include a damaged soldier.
I shouldn't have asked her to this New Years' Eve party.
But I can't bring myself to regret it.
She deserves better than me.
But before the clock strikes midnight, she'll be mine in every way.

Theia Perry
When I took a job working with veterans, I never thought I'd fall for one.
Masen Starks is a legitimate hero.
And the man of my dreams.
To him, I'm just a curvy college kid with big dreams.
But when he asks me to the annual New Years' Eve party, I jump at the chance.
One way or another, I'm going to prove that I'm more than he sees.
Tonight, I'm going to be the woman he can't resist.

When this younger curvy girl decides to go get her older man, she ignites more than just fireworks. If you enjoy steamy holiday romance, bossy military men, and sassy heroines, you'll love Masen and Theia's sugary-sweet and extra steamy story! Angel Kisses is part of the Midnight Kisses series.

Digital Books

Books in the contemporary fiction genre are composed of stories that may happen to real people in actual settings. The novels don't fall under other genres or categories. They often happen in precisely the same period that the reader is living (the present), with things that are now, or might be occurring, precisely the same period. The contemporary genre also contains conversational and casual dialogue and sometimes even regional dialects. Contemporary fiction novels will provide you a lot of choices to grow your life reading list. Writers, generally speaking, search for what's trending in their own time for their literary work since it lets them illuminate the weakness or strength of the society.
Famous Book Quotes
"Classic′ - a book which people praise and don't read." ― Mark Twain
View More