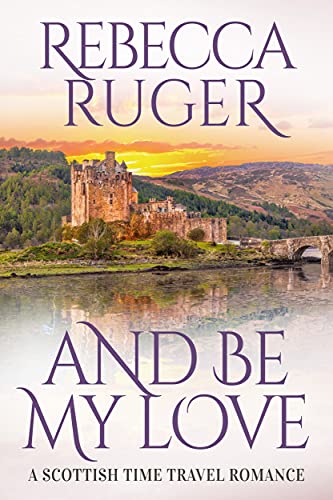 01/18/2023
Someone has made bold promises to the Highland witches in exchange for disposing of Michael MacClellan. But the nigheanan sgàil, the daughters of shadow, do not engage in murder and instead put the fierce warrior into a deep sleep, hidden inside the earth in 14th century Scotland.
Kayla Forbes is thrilled to leave the States, putting her recent break-up far behind her to study abroad at the university near Fort William in the Highlands. She had hoped to immerse herself in the history of Scotland but not quite so literally, falling backward in time as she unearthed a real-life warrior from his tomb. She might be mesmerized by the raw beauty of the man, but she knows she has to get away from him, has to find her way back to her life in the 21st century.
Michael remembers everything from the night he was put to sleep, including the witches foretelling that the one to wake him would be the one to break him. He intends to keep Kayla close to discover who betrayed him, but he's not about to be put under her spell, no matter how effortlessly she wakens his sleeping desire.
They journey to Michael's home, Brechmont Castle, where lies unfold and yet truth is elusive, and discover along the way that the only person worthy of trust just might be each other.
Digital Books

Famous Book Quotes
"If you have a garden and a library, you have everything you need." ― Marcus Tullius Cicero
View More