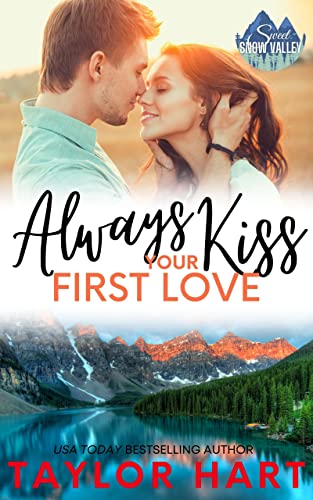 01/04/2022
** FALLING IN LOVE NEVER FELT SO GOOD! **

★★★Snow Valley Magic★★★ by kindle all-star and USA Today author, Taylor Hart!
He only attended this wedding so he could see her. It'd been TEN years and he NEEDED to know why she'd picked the OTHER guy. If she never ran into the man who broke her heart ten years ago ... it would be TOO SOON!
Janet Snow never imagined she'd get caught in a make-out session with the first boy she'd ever kissed at a wedding. Frankly, it ticked her off she'd been tricked into it by his manly wiles. Yes, men did have wiles.
Michael Hamilton only knew one thing…he'd come back for a wedding, but he wouldn't leave until he could win her back. For good this time. But when Michael finds out a secret she's been keeping from him, it just might be the deal breaker—not the secret, but the fact she felt like she couldn't trust him. Will they both learn to trust again or will they miss out on a first love that could last forever?
Digital Books

Books in the contemporary fiction genre are composed of stories that may happen to real people in actual settings. The novels don't fall under other genres or categories. They often happen in precisely the same period that the reader is living (the present), with things that are now, or might be occurring, precisely the same period. The contemporary genre also contains conversational and casual dialogue and sometimes even regional dialects. Contemporary fiction novels will provide you a lot of choices to grow your life reading list. Writers, generally speaking, search for what's trending in their own time for their literary work since it lets them illuminate the weakness or strength of the society.
Famous Book Quotes
"I cannot sleep unless I am surrounded by books." ― Jorge Luis Borges
View More