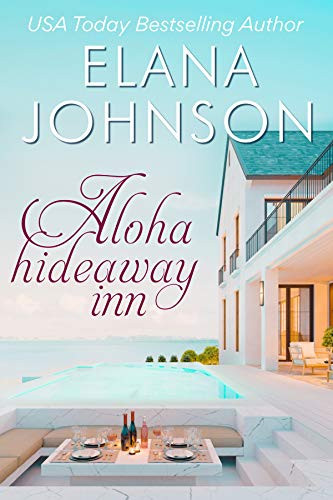 02/23/2021
She's got big plans for her tropical bed and breakfast, but the new high-rise resort in the bay is throwing a wrench into everything. So Stacey Stapleton does what any savvy businesswoman would do—she goes to spy on the resort stealing her business and ruining the beautiful Getaway Bay skyline.


Her undercover operation doesn't do more than show her how flawless the Sweet Breeze Resort is—and that the owner is as handsome as he is smart.

Though annoyed by the new resort, Stacey focuses on Aloha Hideaway Inn, more determined than ever to give tourists the vacation of their lives. But when a tropical storm hits the bay, she and her guests have to take refuge in the high-rise hotel she hates.

Not only that, but the more time she spends with Fisher DuPont, the owner of Sweet Breeze, the more she has to admit that he's not a monster.

Can Stacey and the Aloha Hideaway Inn survive strange summer weather, the arrival of the new resort, and the start of a special relationship?

Read all the books in Getaway Bay Resort Romance series by USA Today bestselling author Elana Johnson:
1. Aloha Hideaway Inn
2. Getaway Bay
3. Women's Beach Club
4. Straw and Diamonds
5. The Billionaire Club
6. Sweet Breeze Resort
7. Rainforest Retreat
8. Getaway Bay Singles

**Previously titled The Billionaire's Enemy and The Brainy Billionaire

In simple words, the novel penned by a Christian worldview, a way of viewing the world separated through the facts shown in the Bible, is called Christian books. It implies a sovereign God who made everyone and everything; it believes we are responsible to
God
for our decisions, promises, and activities; it feels we require forgiveness and redemption and that it comes only through the person of Jesus Christ. There are two types of Christian Books:
Christian fiction
Christian fiction books are those books that overtly display elements of Christianity in the story, mixing things like prayer, conversion, church.
Christian non-fiction
Christian non-fiction is normally overt in its use of Biblical beliefs to explain an appropriate subject.
Famous Book Quotes
"There are books of which the backs and covers are by far the best parts." ― Charles Dickens, Oliver Twist
View More