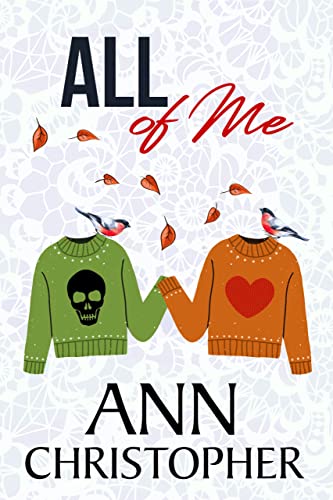 04/07/2022
An obnoxious tech genius determined to keep everyone at arm's length. The shy but feisty server who sees right through him. An explosive chemistry...

Genius tech millionaire Isaiah Harper, better known as "Crazy Isaiah," alienates everyone he encounters with his abrasive personality. Not that he cares. Until he meets his match during a run-in with the feisty server at his family's restaurant in small-town Journey's End.
Alyssa Banks knows she needs to make some life changes and stop acting like a doormat. But she never expected her big moment to come while nose-to-nose with intriguing Isaiah Harper, who doesn't strike her as crazy. At all…
If you love steamy contemporary romance and enemies-to-lovers storylines, grab All of Me today!
"Ann Christopher gets it right every time. Emotional, page-turning reads and characters that stay with you long after you close the book."
—Lori Foster, New York Times Bestselling Author
"Ann Christopher's gift with words will leave you captivated and breathless."
—Brenda Jackson, New York Times & USA TODAY Bestselling Author
Those books that give you pleasure and laugh, we could declare them Comedy or Funny Books. Humor is a funny thing that can allow you to improve your work-life balance. Pinpointing exactly what an individual will discover funny is not a specific science. There are many different varieties of comedy, but what makes it funny is a matter of opinion. Comedy books differ from person to person since some people find them humorous while others don't. There are thousands of comedy books available in the offline or online market. Comedy books will keep you away from all-day tensions or problems that you have in your life.
Famous Book Quotes
"Sleep is good, he said, and books are better." ― George R.R. Martin
View More