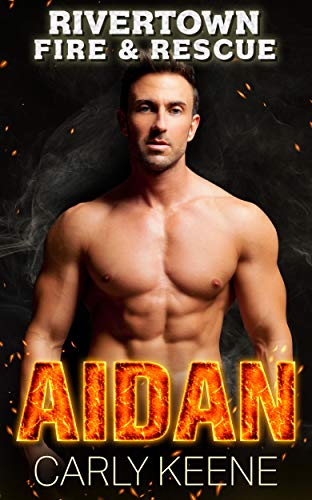 04/26/2022
ROMY:
Every fall, I take my Kindergarten class to the fire station for a tour.
I love seeing their excited little faces.
But this year, Captain Aidan Cook's giving the tour.
And he is, pardon the expression, hot.
It's hard to remain cool. Especially when I know he could hurt me by just walking away.

AIDAN:
I love showing little kids the fire engines. The kids are so great.
And their teacher? I've never met a sweeter woman, or a sexier one.
When I pursue Romy Grant, it's instant love. I see my future in her eyes.
But when I drop by the school after that one wonderful night, I'm told I'm not welcome.
Did I make a mistake?

Short, sweet, steamy alpha-male/curvy-girl instalove romance. No cheating. No cliffhanger. Guaranteed HEA.

A short, sweet, steamy firefighter/curvy-girl instalove romance. No cheating, no cliffhanger, HEA guaranteed. Book 1 of a series, but can be read as a standalone.

Books in the contemporary fiction genre are composed of stories that may happen to real people in actual settings. The novels don't fall under other genres or categories. They often happen in precisely the same period that the reader is living (the present), with things that are now, or might be occurring, precisely the same period. The contemporary genre also contains conversational and casual dialogue and sometimes even regional dialects. Contemporary fiction novels will provide you a lot of choices to grow your life reading list. Writers, generally speaking, search for what's trending in their own time for their literary work since it lets them illuminate the weakness or strength of the society.
Famous Book Quotes
"I guess there are never enough books." ― John Steinbeck, A John Steinbeck Encyclopedia
View More