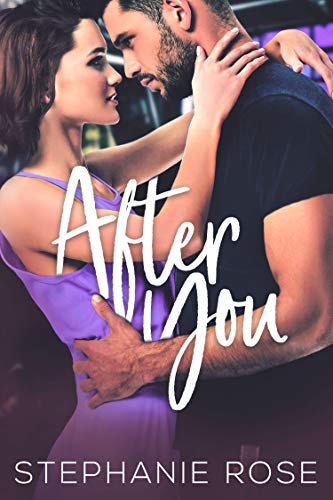 02/20/2022
I had the happily ever after . . . until it was gone.

Three became two. And I was alone.

Our time—my time—was over. Alone was the right way to be. The only way. Life was me, my son, and my memories. Until the day I met someone who turned my lonely existence upside down.

This man made me smile, made me laugh, made me ache for his touch.

But I couldn't.

He shouldn't awaken feelings I resolved to bury with my husband. But he did.

I couldn't let his presence make my heart race. I couldn't let him into our little world, where he fit so perfectly. I couldn't want Nick.

But I did.

I rescued people.

My family relied on me to lend a hand. Everyone thought of me as the fixer, but no one had the first clue how to fix me. Until Ellie.

The freckled beauty's sorrow was like a well-worn shirt—easy and familiar, difficult to part with—and she wore it comfortably. And though I was hers from the moment our eyes first met, she'd never be mine. I loved her in the here and now, but how did I compete with a ghost?

How can there ever be anyone After You?

Digital Books

Books in the contemporary fiction genre are composed of stories that may happen to real people in actual settings. The novels don't fall under other genres or categories. They often happen in precisely the same period that the reader is living (the present), with things that are now, or might be occurring, precisely the same period. The contemporary genre also contains conversational and casual dialogue and sometimes even regional dialects. Contemporary fiction novels will provide you a lot of choices to grow your life reading list. Writers, generally speaking, search for what's trending in their own time for their literary work since it lets them illuminate the weakness or strength of the society.
Famous Book Quotes
"I have always imagined that Paradise will be a kind of library." ― Jorge Luis Borges
View More