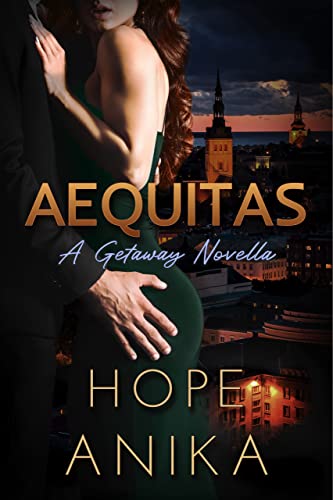 09/08/2022
A Getaway Novella
Honor Genovese, AKA Aequitas, is number eight on the FBI's Most Wanted List. A hacker extraordinaire, Honor lives to destroy those who destroy others. Ever since the murder of her family and the kidnapping of her sister Hannah, Honor has worked tirelessly to unmask and obliterate the predators of the world, and to find the sister stolen from her. But when she suddenly discovers Hannah on the other side of the world, Honor must leave the safe, insulated realm she has built and dare to reach out to the man who hunts her.
Cian Lazarus, former merc and renowned security specialist, has spent years tracking and tracing the identity of the elusive hacker Aequitas, but the woman he's discovered is far more than he ever expected. Now he spends his days challenging her, enticing her, daring her to respond to the alluring pull and the inexorable history between them. When Aequitas finally—reluctantly—reaches out to him for help, it is everything Cian has been waiting for.
Honor wants only to save her sister. But Cian is determined to unmask and claim the woman he's spent years chasing. And neither is prepared for the reality which awaits them, or the consequences of the truth that will ultimately define them…
A romantic suspense novella.
Famous Book Quotes
"The best books... are those that tell you what you know already." ― George Orwell, 1984
View More