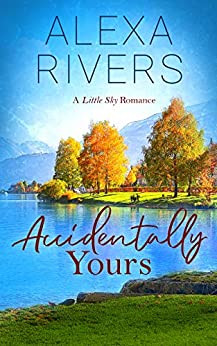 07/31/2022
All she wanted was a story, but now she has nine months to pull her messy life together…

With her professional reputation in tatters, journalist Aria Simons needs to get back on track, and a promotion at her local paper is just the way to do it. She can't afford distractions—especially handsome ones like big-city mogul Eli Lockwood, whose plans for a development in her idyllic hometown might be exactly the scoop she's seeking.

When the aloof CEO offers her an exclusive in return for help with his rebellious teen sister, she finds him more tempting that she ever expected. Sparks fly, and Aria knows her heart is on the line. But when the consequences of their night together become clear, she must fight for her ready-made family before Eli's empty childhood makes him shut them out…for their own good.

Can these two opposites overcome past hurts to write their own happy ending?

Accidentally Yours is a sexy small-town romance. If you like opposites attracting, crazy families, and emotionally-charged stories, then read the first book in Alexa Rivers' Little Sky Romance series now!

Famous Book Quotes
"Only the very weak-minded refuse to be influenced by literature and poetry." ― Cassandra Clare, Clockwork Angel
View More