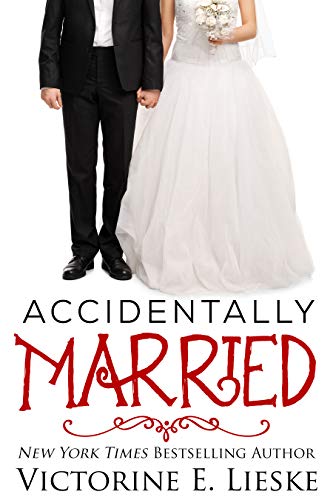 03/20/2022
Wanted: Fake Girlfriend

Madison Nichols, an aspiring actress, is floundering. Her rent is due and she needs a job. Desperately. After getting a tip about an open position, she rushes to Jameson Technologies and meets CEO Jared Jameson. Unfortunately, due to a misunderstanding, she is put in the awkward position of pretending to be his girlfriend. Not the job she was applying for. And when she finds out Jared lied to her to get what he wanted, she decides to get back at him. In front of his family.

Jared is stunned when Madison announces they are getting married. She pushed her revenge too far. How can he tell them it's all a lie? And when his sick aunt asks them to be married before she dies, Madison comes up with a hair-brained plan to hire an actor and stage a fake wedding.

What they both don't know is Jared's father has found out about the fake wedding. And he's got his own hair-brained plan.

Accidentally Married is a sweet romance.

Digital Books


Those books that give you pleasure and laugh, we could declare them Comedy or Funny Books. Humor is a funny thing that can allow you to improve your work-life balance. Pinpointing exactly what an individual will discover funny is not a specific science. There are many different varieties of comedy, but what makes it funny is a matter of opinion. Comedy books differ from person to person since some people find them humorous while others don't. There are thousands of comedy books available in the offline or online market. Comedy books will keep you away from all-day tensions or problems that you have in your life.
Famous Book Quotes
"A classic is a book that has never finished saying what it has to say." ― Italo Calvino, The Uses of Literature
View More