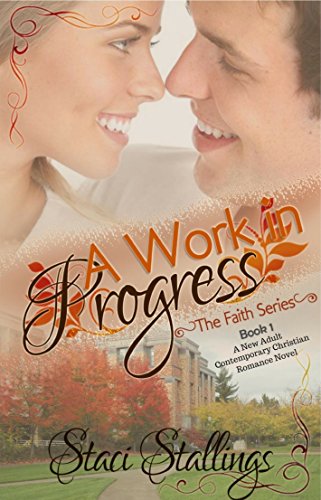 12/15/2022
Rebecca Avery has never been one of "them"—the popular kids, the beautiful people. With less than fashion-plate looks and an off-beat, quirky style to living life, she has been relegated to finding "alone" activities to fill her time throughout high school. Unfortunately, college hasn't changed that. Then she meets Eric Barnett, a nice guy who seems a little quirky himself. The only problem is, he's in love with her roommate—one of the truly beautiful people. When Rebecca finds herself falling for him, she must find a way to break out of her shell or risk losing him forever. Who will win out in this mixed up jumble of feelings and loyalties?

Eric Barnett is drifting through college. Unlike his friends, he doesn't have a path to relentlessly pursue. In fact, he often feels like the tag-along in a life that's unfolding without him. Then he meets Rebecca Avery's roommate who seems like she will finally give him what he most wants—credibility with his friends. However, when the roommate proves to be less-than-into-him, can Eric see past the outward appearance to find love with Rebecca?

A new adult college romance novel, "A Work in Progress," gives new adult meaning to the genre of Contemporary Christian Romance. So many college students see only the world's options presented in their romance novels, "A Work in Progress" shows an alternative—good, clean romance that makes you think about life differently. This is new adult fiction that will inspire readers to reach for more than what the world says is possible!

"Staci Stallings is Christian Romance at its best!"

"No, man, I didn't blow you off," Eric said as he approached the desk behind Rebecca. "I had a lot of stuff to get done."

"Like what? More studying?" spike-haired guy asked.

"Is that so hard to believe?"

"From you? Yeah." Spike-haired guy laughed in a way that made Rebecca want to turn around and knock his head off his shoulders. How dare he make fun of Eric.

"I needed to meet with Diane," Eric said. "She was going to help me with sign language."

"At ten o'clock on a Saturday night?"

"It was the only time she could meet."

Rebecca's eyes narrowed in confusion. Saturday night?

"Well, the party was just getting started. You could've invited her over."

"We studied at the Student Union it was quieter there."

Saturday night he was playing pool—alone, Rebecca thought as she listened.

"Sign language?" spike-headed guy asked as if that was akin to cleaning cesspools.

"Yeah."

"Well, what time did she go home?"

Clinging to every word, Rebecca pressed back against the chair, waiting to hear the answer.

"About 11:15. The place was a madhouse."

"I thought you said it was quieter."

"Oh, yeah. Well…"

Rebecca heard the stumble.

"It was, but then a ton of people showed up, so we decided to pack it in for the night."

"Uh-huh," spike-haired guy said. "And where did you go after that?"

"She went home, and I went home." Eric's story paused. "I know. Wonderful night, but she's not my type anyway. She's all interested in her studies. Glasses, books, notebooks—you know the type. Not the kind of girl I'm looking for."

Unconsciously Rebecca pushed her glasses up as her heart dropped.

"Yeah," spike-haired guy said. "Seems like I remember that."

Rebecca's attention never wavered from the seat behind her. Eric was obviously lying. Yes, he was at the Student Union, but there was no girl. Was there? Fighting with her brain to recall every last detail of the non-encounter, Rebecca examined the clock in her mind. Although she couldn't clearly remember the time they had left, it was 11:25 when she and Holly got back to their room.

How far was it from the Student Union to her dorm? Five minutes? Ten? But even so, his line about studying the rest of the time was totally bogus. And although she knew she shouldn't care, one thought kept working its way into her brain. Why was he lying?

Famous Book Quotes
"If a book about failures doesn't sell, is it a success?" ― Jerry Seinfeld
View More