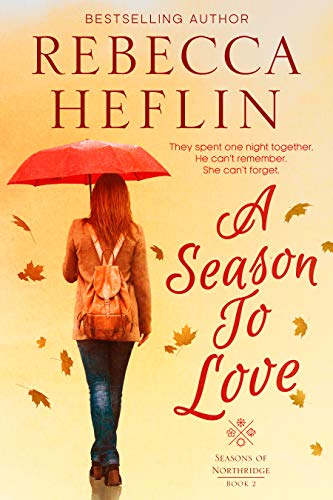 04/11/2022
Kristen McKay and Tyler Kincaide have a past—one that has left her with a bone-deep animosity for him. And a secret.

After seventeen years away, Tyler has returned to his hometown of Northridge, complicating Kristen's life and dredging up conflicting emotions she'd rather not confront: the shame of that night so many years ago, coupled with the confounding and unwelcome physical attraction she has for him; the desire to keep her secret, and the guilt over doing just that.

For his part, Tyler tries to renew his once-casual friendship with Kristen, but is greeted with open hostility for his efforts. He can't understand why she feels about him the way he feels about Brussels sprouts and kale—intense loathing. What did he do that was so unforgivable? And what can he do to make her view him with less distaste than she would gum on the bottom of her shoe?

When they're roped into working on a project together for the town's Economic Development Council, there is no denying their chemistry. The heat between them grows into something more than sexual attraction, leaving Kristen no other alternative. She must confess her secret, even though she knows it will tear them apart. In an ironic twist, she finds she must seek forgiveness from the very man she swore never to forgive.

Books in the contemporary fiction genre are composed of stories that may happen to real people in actual settings. The novels don't fall under other genres or categories. They often happen in precisely the same period that the reader is living (the present), with things that are now, or might be occurring, precisely the same period. The contemporary genre also contains conversational and casual dialogue and sometimes even regional dialects. Contemporary fiction novels will provide you a lot of choices to grow your life reading list. Writers, generally speaking, search for what's trending in their own time for their literary work since it lets them illuminate the weakness or strength of the society.
Famous Book Quotes
"There is no friend as loyal as a book." ― Ernest Hemingway
View More